Welcome to the One Life to Live Wiki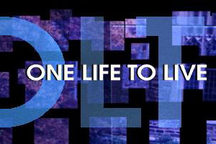 One Life to Live (often abbreviated as OLTL) is an American soap opera broadcast on the ABC television network for more than 43 years, from 1968 to 2012.
One Life to Live heavily focuses on the members and relationships of the Lord family. Actress Erika Slezak began portraying the series' central protagonist Victoria "Viki" Lord in 1971 and played the character continuously for the rest of the show's run on ABC Daytime, winning a record six Daytime Emmy Awards for the role. In 2002, the series won an Emmy for Outstanding Drama Series. One Life to Live was the last American daytime soap opera taped in New York. City.
Debut: July 15, 1968
Ended: January 13, 2012
Creators: Agnes Nixon
Producing Team: Frank Valentini (Executive Producer), Suzanne Flynn, John Tumino, Shelley Honigbaum, Jacqueline Van Belle
Directing Team: Jill Ackles, Mary Ryan, Larry Carpenter, Danielle Faraldo, Bruce S. Cooperman, Tracy Casper Lang, Richard Manfredi, Jill Mitwell, Gary Donatelli, Howie Zeidman, Paul Glass, Teresa Anne Cicala, Alan Needleman
Head Writer: Ron Carlivati
Creative Consultant: Brian Frons
Other Writers: Chris Van Etten, Anna Theresa Cascio, Shelly Altman, Janet Iacobuzio, Frederick Johnson, Gary Tomlin, Elizabeth Page, Jeannie Marie Ford, Aida Croal, Tamiko Brooks, Carolyn Culliton, Michelle Poteet Lisanti, Frances Myers
Casting Director: Julie Ann Madison
Loading RSS data...